Reading Eggs
combines reading lessons and computer playtime to create a fun learning experience for children ages 4-8. There is also a place for older children (ages 7-13) at
Reading Eggs t
o further their reading skills in a fun way as well. Reading Eggs is the place for younger children and Reading Eggspress is for the older children.
When you set up your child's account he will first take a reading assessment test to help customize their learning experience on Reading Eggs. From here, your child will progress at his own pace.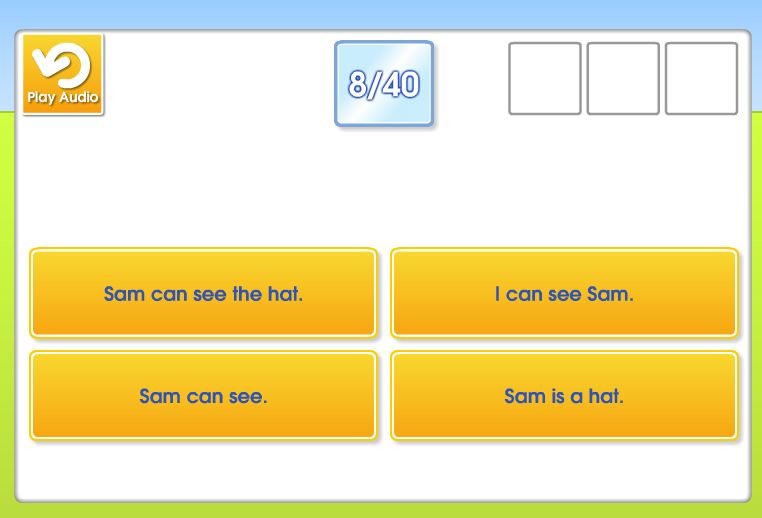 Your child can read books and take comprehension tests in order to earn eggs (like money) so he can play games and buy things for his apartment (a little virtual place they can create).
Here is a screenshot of a reading game. Your child is suppose to put the sentence in order.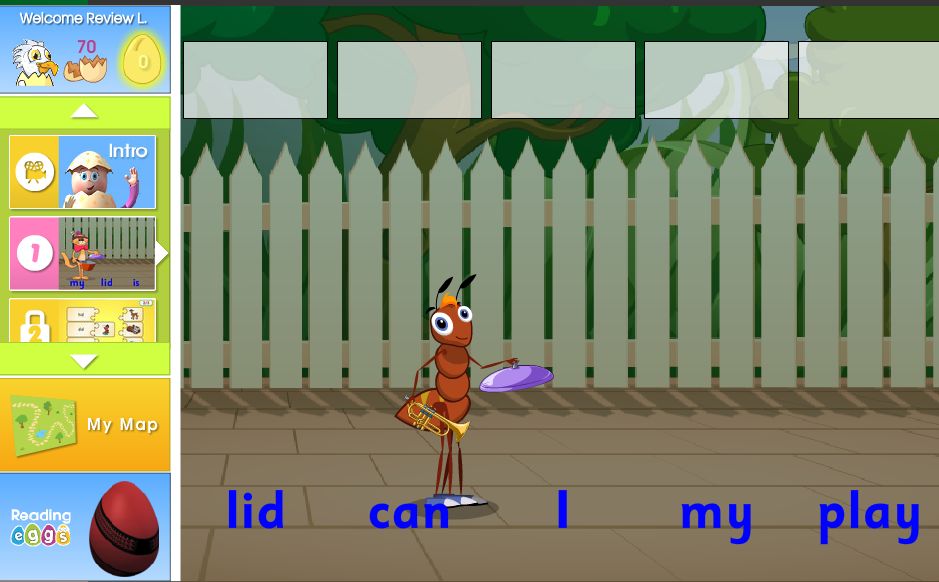 What my children have to say:
9-year-old daughter: It is awesome. You read books to earn eggs so you can buy stuff. You can buy pets, clothes and things for your apartment.
10-year-old son: It makes learning seem fun and it is fun.
6-year-old-daughter: I like the playroom because you can paint there and play games. There's even a toy kitchen so you can make your own food like ice cream and soup. I like the big kid's side (Reading Eggspress) and the little kid's side (Reading Eggs). On the little kid's side, there is a cafe with music. I wish I could keep Reading Eggs forever.
"I wish I could keep Reading Eggs forever." Ouch, that hurts this Momma's heart. My children have enjoyed our free trial, but it is simply too expensive for it to stick around in our home any longer. For all three of my children it would cost $150.00 for a one year subscription.
Pricing and Ordering Information:
There is a risk free
14-day free trial
you can use before deciding to subscribe to Reading Eggs. Subscriptions are available in the following three options:
1) 12 months for $75.00 (add a 2nd or 3rd child at 50% off)
2) 6 months for $49.95 (add a 2nd or 3rd child at 50% off)
Reading Eggs also
sells books and workbooks
to go along with the online lessons. These are optional and not necessary, but some families like having hard copy resources rather than using only online services.
*I was given a three month free subscription for review purposes only. All opinions are my own.*