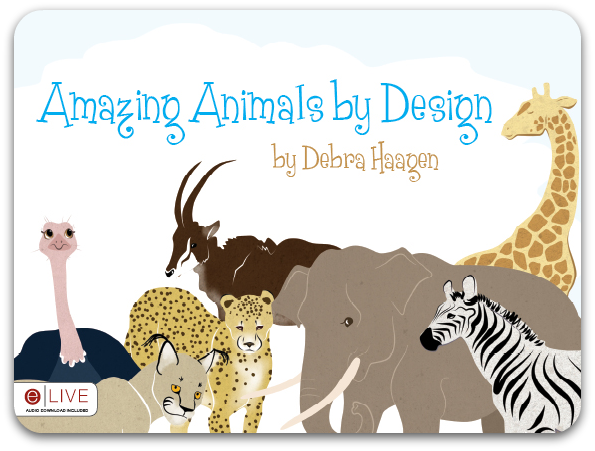 Author, Debra Haagen saw a need for young children to have a special book written for them in order to help them understand intelligent design and that is why she wrote
Amazing Animals by Design.
In this book you will join a young boy and girl while they visit a zoo (meet the characters pictured below).
Their parents talk to them about how and why the animals are designed the way they are. The children discover things like why a giraffe's neck is so tall and why zebras have stripes. Did all these things simply happen by accident?
This book is written for children in the preschool to 3rd grade age-range and can be purchased through
Tate publishing
in either paperback for $8.99 or ebook format for $7.99. The book officially releases on April 1st and can be then purchased at other retail stores.
I read this book to my 1st and 3rd grade daughters, and both of them enjoyed the characters, story, and illustrations. In my opinion, this book is an all-around good children's book since it offers a total package of a story that teaches a quality lesson and also has captivating illustrations.
To learn more about the author of this book, Debra Haagen (who happens to be a homeschool mom, military wife, and a member of the TOS Crew) please visit
her blog
and her
Facebook page
!
To read more TOS Crew reviews,
click over to the blog
.
Disclaimer: I received this book in electronic format free of charge for review purposes only