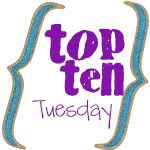 Looking outside my window right now I see fog and the ground is covered with beautiful snow. The weather forecasters are saying ICE is headed our way soon, and that will no longer make our outdoor winter playground very much fun. So, I need to come up with some fun indoor winter weather activities (some for me and some for the children).
1. Read (independently and aloud together).
2. Watch movies (independently and together)
3. Bake something
4. Play board games together
5. Do a craft project together
6. Tackle a cleaning or organizing project
7. Make soup or chili
8. Play hide and seek in the house together
9. Put on a puppet show, play, or have a talent night
10. Wii Sports tournament
What are some things you like to do during the cold winter season?