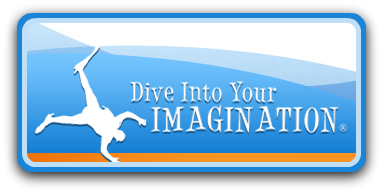 I've never met
Annie Crawley (a.k.a. Ocean Annie)
but I sure do like her. She has a passion for photography and the ocean and she can't help but share what she loves with others. She spent more than 15 years as an underwater photographer, dive instructor, and a boat captain. In her bio, she explains that she desires for children to
"dive into their imagination
and explore the ocean" with her.
Our family received the "Dive into Diversity" DVD. This DVD teaches children about the variety of sea life and how animals rely upon one another for survival. While watching the DVD, you and your children will take a ride with a submarine pilot to a depth of 1500 feet. You will learn things like what happens on the reef at night, why do crabs have claws, and what eating ice cream and brushing your teeth have in common.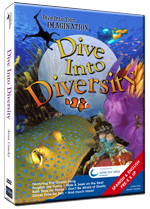 Pricing and Ordering Information for DVDs:
This DVD is priced at $19.95.
Click here
to to view a sample video and to learn more about this product.
Would you like to have some FREE fun? Check out some
free coloring pages on Ocean Annie's website.
Pricing and Ordering Information for teaching guides:
The teaching guides are available as a printed version for $299 for the whole set or as individual PDFs for $69.95. As a special for the Homeschool Crew and The Old Schoolhouse Magazine, Ocean Annie will gift you a set of PDFs with the purchase of the DVDs. When you place your order, just let her know in the comment/notes section that you are a
HOMESCHOOL
parent! Do not put the teaching guides in your cart, or you will pay for them. These DVDs and teaching guides are designed for children in preschool-3rd grade.
To read more TOS Crew reviews of this product,
please click over to the Crew's Blog now
. Some Crew members reviewed the same DVD I received, but there are two other DVDs available you can learn more about.
*Disclaimer: I received this product free for review purposes only. All opinions are my own.*