God's Great Covenant
is a Bible course for children (grades 4 and up) published by
Classical Academic Press
. In this study, your child will take a look at The Gospels and learn how Jesus fulfilled Old Testament prophecies. There are four units and 36 chapters in this study.
Unit I: Jesus, the Son of Man, Has Come...To Live Among His People
Unit II: Jesus, God's Servant, Has Come...To Proclaim the Good News
Unit III: Jesus, the Messiah, Has Come...To Teach About God's Kingdom
Unit IV: Jesus, the Son of God, Has Come...To Conquer Sin and Death
As your child works his way through the lessons, a character named Simon acts as sort of a guide and a story teller. Each lesson is divided up into three sections:
1) Memory Page (This page shares the theme, Scripture, Memory passage, key facts to be covered in the lesson, and the prophecy fulfilled).
2) Story Time (This is where Simon shares the lesson in a very conversational way).
3) Worksheets (to review and make learning more concrete)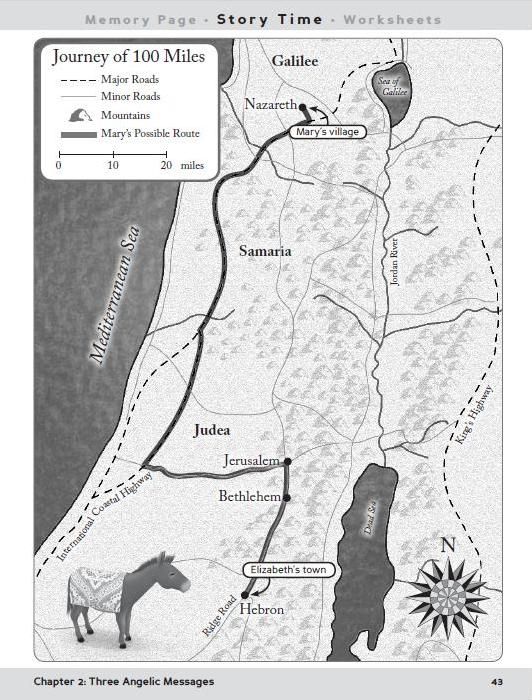 Pricing and Ordering Information:
The student book costs $26.95
. There is also a detailed teacher's book available. The teacher's book includes everything in the student book plus answer keys, teacher's notes, and additional information to dig a little deeper if you or your child desire to do so. The teacher's book costs $29.95. Do you sometimes need a break from reading aloud to your children? If so, you might be interested in purchasing the
MP3 audio files for $9.95.
If you choose to
bundle all three of these resources together
(student and teacher books, and MP3 files it costs $56.95.
To read more TOS Crew reviews, please
visit the Crew's blog page now.
*Disclaimer: I received this product free for review purposes only. All opinions are my own.*