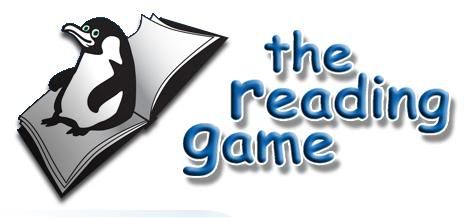 The Reading Game
is exactly what the product name suggests - a game you can play with your child that teaches reading. This game was created by Kenneth Hodkinson, the author of Wordly Wise.
Before your child reads a book, they get to play a memory matching card game. My 6-year-old loves this because she loves memory matching card games. The child is introduced to all the words she will find in the story as she progresses through the card games. Once she can read each word on the cards quickly (while playing the game), she is ready to read the story. The card game transforms boring rote learning into a fast paced card game which allows the child to transfer their learning to long-term memory in their brain. You can
click here
to watch a short video to see how the card game is played and another video showing a 4-year-old girl reading the first book in the game. This product is recommended for children 4 and up.
My daughter's thoughts:
"I like it because of the card games and the books." The game is awesome and the books are great!"
Here is my daughter practicing her words from the card game one last time before we move on to the next level.
My thoughts:
At first I really wasn't sure I would like this product because proper punctuation and capitalization are not used in these books. However, I quickly remembered another resource I used to teach reading that followed a similar format. Once I began to actually use this product with my beginner reader did my opinion change. She loved playing the game and it was fun and exciting to see her adding more and more sight words to her reading vocabulary. She enjoys reading the stories and she cannot wait to get to the unicorn book, which is book five. She is getting ready to begin book four this week.
Ordering and Pricing Information:
The Reading Game includes six decks of matching playing cards that coordinate with each of the books, and a teacher and parent's guide with clear and concise directions on how to play while teaching your child to read.
This products sells for $24.95
*I received this product free of charge in exchange for my review. All opinions are my own*