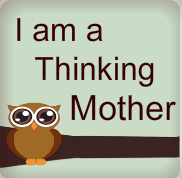 Do you know about
Three Thinking Mothers
? They are a relatively new blog and they offer tremendous blessings and encouragement to all their readers. This week they are discussing read-
alouds
and have invited their readers to share how they choose read-
alouds
as well as share some of their favorites.
We have always read to our children, but things changed drastically in our home five years ago when an older friend of mine encouraged me to read books above my children's level. She guided me to a popular
homeschool
curriculum's website
(

Sonlight

)
to use as a guide in choosing what books to read to my children. I have also used
Books Children Love
as a resource when trying to find a good quality read-aloud to go along with a certain theme or subject. We went on to use
Sonlight
for grades 1 and 3 and plan to use it for 4
th
grade (Core E) once we finish up reading Laura
Ingalls
Wilder's
Little House
series. My older home educating friend truly blessed our family when she challenged me to do more thought provoking read-
alouds
with my children. Our entire philosophy of education changed as I began to learn more and more about the importance of using literature - good quality literature as the backbone of all our studies. I began learning more and more about Charlotte Mason and her philosophies from
reading about her online
, as well as reading
For the Children's Sake
and
A Charlotte Mason Companion.
Here are a few of our favorites and I've tried to sort them out in categories. However, I would like to add that they could all be listed as "fun" reading.
Fun Reading:
History Supplements:
Bible/Character:
Listened to the entire Chronicles of Narnia series on CD