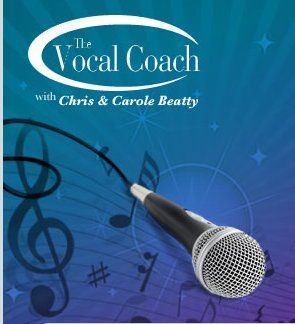 Does the idea of having a
vocal coach
come into your home appeal to you? If so, you might be interested in
Vocal Coach Singer
. These CDs (or MP3 files) contain 7 training CDs and 4 workout CDs. This product is recommended for older children and adults. If you have younger children then you would want to look at another product they offer called
Teaching Kids to Sing.
The Vocal Coach Singer Includes:
7 Training CDs:


Complete Expanding Your Range

4 Workout CDs:


Daily Workout High Voice 1 & 2

Daily Workout Medium/Low Voice 1 & 2

Plus these great educational tools:


Guidebook – Full-size Instructional Guidebook to Ensure Success

Printable Lead Sheets – each exercise in our course, plus track lists

Personal Singer's Journal (Getting Started Journal & Workout Journal) to Track Your Progress

Vocal Coach Song Evaluation – Evaluation form to enable you to make more intelligent song selections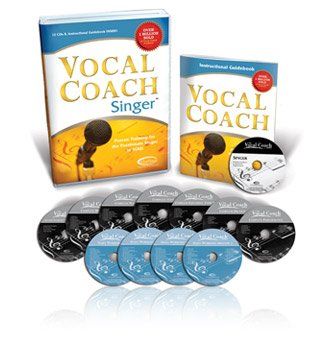 Right now, my girls are practicing for their Christmas choir at our church. This resource is helpful in teaching them proper posture and breathing techniques. Each lesson only takes a few moments and it is easy to add it to our homeschooling day. The girls and I gather around my laptop computer and we listen to the lessons together. They have learned the importance of having proper posture when singing (which helps with breath support) and they are also learning a lot about proper breathing techniques. Breathing from the diaphragm does not actually come naturally to many singers. In the lesson "Breathing Begins" the instructor has the student lie flat on the ground and do an exercise to learn to keep the chest and shoulders still while expanding the belly (diaphragm) only. The verbal cues are clear in each lesson and we have never been left wondering what or how to do an exercise. This lesson was less than 10 minutes. Actually, all the lessons we've gone through so far range from about 2-10 minutes. See? It is not an overwhelming activity to add into your day. My girls are 10 and 7-years-old. They are probably on the younger side recommended for this product, but we are a very musical family and I wanted a product that would "grow" with our family's needs. I took voice lessons in high school and my freshman year of college. I have been very impressed with the quality of this product and believe it offers a great alternative to taking voice lessons outside of the home.
The idea of having these on CD format appeal to me because I think they'd be great to pop into the van's CD player when we travel to piano lessons and back each week. We could make Monday afternoon our music day. I'll probably even call it "Musical Monday" because I have a thing for alliterations. First, I need my my techy husband to transfer the MP3 files my daughter's ipod. I'll let him figure it out. But for now, we are enjoying and benefiting listening to the files from my laptop.
Pricing and Ordering Information:
You can purchase
Vocal Coach in either CD format ($119.99) or download all the MP3 files ($99.99).
To read more reviews on
this product
as well as the other
product for younger children
available from this same company, click over to the
Schoolhouse Review Crew
to learn more.
*Disclaimer: I received this product free for review purposes only. All opinions are my own.*