Fabulous Fractions will help you teach your 3rd -5th grade children in a fun and interactive way and as a result the learning becomes more concrete as it is applied to real-life scenarios. Such as how rulers help us learn about fractions and decimals. Through these lessons students learn how to order fractions on a number line (like a ruler), experience addition and subtraction of fractions on a number line, and connect fractions and linear measurements.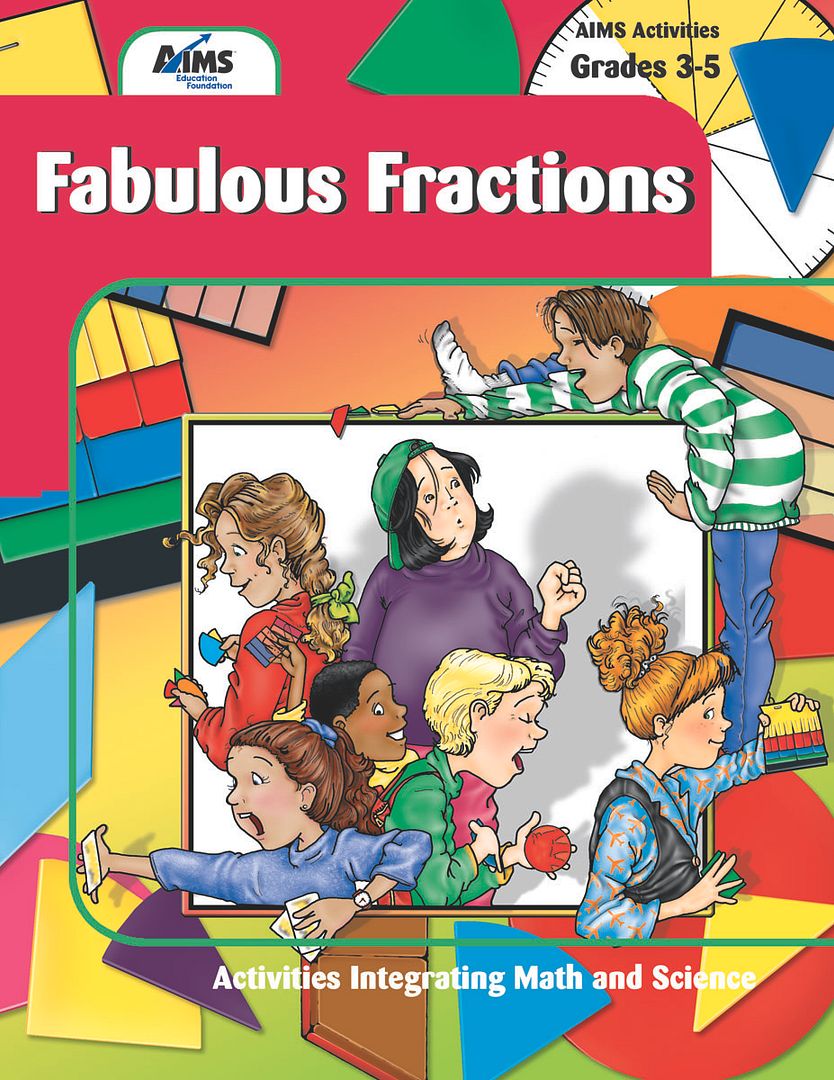 I know every teacher is different, but I have a hard time adding these types of books to our current day. However, I think books like these are GREAT for summer time learning. These activities are fun and hands-on and the kids won't even feel like they're doing school. I already have made plans on how to implement one activity from this book each week over our summer break.
Pricing and Ordering Information:
The book costs $21.95 or you can order an e-book in PDF format for $19.95.
The TOS Crew had the opportunity to review various math and science books from
AIMS Education Foundation
. Please
click over to the Crew's blog
to read more reviews on this book as well as others.
Disclaimer: I received this book free of charge for review purposes only. All opinions stated are my own.