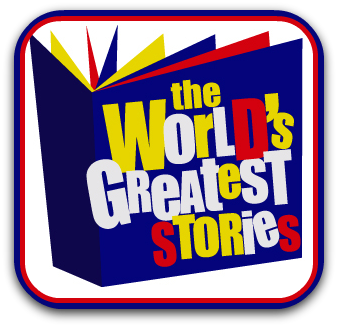 George Sarris makes the Bible come alive with his amazing story-telling skills. Our family received the first volume of "The World's Greatest Stories" and these stories are word for word from the Bible and I LOVE that! In this volume we learned about The Blazing Furnace, The Handwriting on the Wall, Daniel in the Lion's Den, Elijah and the Prophets of Baal, and The Prophecy of Jonah.
There are six volumes to choose from and each volume is available in either the NIV or KJV translation.
Volume 2 - The Life of Christ
Volume 4 - Joshua and Esther
Volume 5 - Joseph and His Brothers
Volume 6 - Defeating Giants

Pricing and Ordering Information:
Each CD costs $7.95 plus shipping. However, shipping is FREE when you order six more more CDs.
These CDs make great gifts and are also a great item to add to your family's listening library. We love to listen to these types of CDs while drawing, getting ready for bed, or on long road trips.
My Children's Thoughts:
"This can help you learn about things from the Old Testament and it is awesome."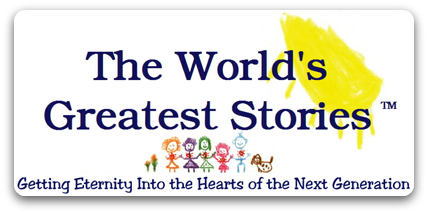 To Read more TOS Crew reviews
click over to the blog.
*I received this CD free in exchange for my review. All opinions are my own.*